Huddled in a corner on a dark street, soakin' wet. I listen to the city as the sun begins to set. I shiver and remember all the thoughts I had this week. I find that I am drained, I have a cold, I cannot speak.


It's so funny how you told me that you'd come from outer-space Like some Martian played a trick on you and sent you to this place. It's unfortunate you met me. Guess I didn't make the grade. I think I learned a lesson not to meddle with an alien who's strayed.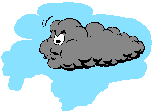 My bedroom's like a coffin that's been sealed and then nailed shut. My soul in deep confinement. There is blood. My heart's been cut.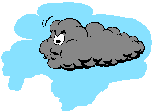 Some kind of memory, something about a girl and ''RED.' A song about Somethin', but it's still clouded in my head.

But, it seems it's kind of funny I once traveled by balloon.


And, I found my favorite actors were on Saturday cartoons.
I felt they were my best friends, never looking from above,
My favorite cartoon actors never played the fool and fell in love.

Had to get my heart broken again to learn the truth. I'm lucky since I only lost my heart and not my youth.



Though, I don't regret the pain, I wish I'd known enough to see I'd love you a thousand times what you were capable of loving me.

Just get inside your spaceship, you'll still see me from above.


Don't look back. There's nothing here for you. Just recall it wasn't love.
Spend your life up there, up there away from me. Don't pass this way again.
Don't send letters. Don't send pictures. Don't even look at me.
'Cause when you said you never loved me, it confused me.
Looks like you never really were; you really weren't my friend.

There's a pearl, white beach with sand much softer, still than down. I sit and face the ocean and I hear her gentle sound.
I remember now a dream, a dream this girl had come to steal. Now, that she has traveled on, I feel that dream will soon be real.


Now, we both will know not to match unlikely friends. Don't go out with Dagwood, 'Red', I won't date aliens.


I don't mind if you should orbit one of Mars most distant moons.
But, find a kind spot in your heart for little boys living in cartoons.